Dr. Brickman is a local graduate of Edwardsville High School Class of 1988. Continuing his education, he earned a Bachelor of Science (B.S.) degree at the University of Illinois in 1992. Following his undergraduate training, he was accepted at the University Of Oklahoma College Of Dentistry where he was awarded his D.D.S. degree with honors in 1996.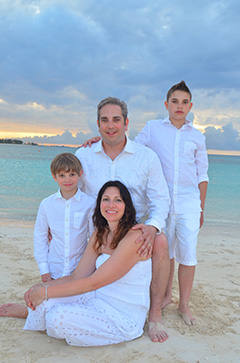 Dr. Brickman was chosen as 1 of 4 orthodontic residents at the University of Oklahoma and continued his dental education where he earned a Master of Science (M.S.) degree in Orthodontics with high honors. His Master's thesis article was published in the American Journal of Orthodontics and Dentofacial Orthopedics. Subsequent research was also published in two other orthodontic journals.
Dr. Brickman is Board Certified and a Diplomate of the American Board of Orthodontics. This honor of distinction as a Diplomate is awarded to less than one quarter of all orthodontists in the United States. Dr. Brickman is currently a member of many dental and orthodontic associations including the American Association of Orthodontists, Illinois Society of Orthodontists, American Dental Association, Illinois State Dental Society and the Midwestern Society of Orthodontists. He is a former President of Madison District Dental Society.
Dr. Brickman is also active in several community organizations including Edwardsville Rotary, the United Way, Edwardsville YMCA, Chamber of Commerce and the Alton River Bend Growth Association. He also sponsors several local youth sports teams and school activities in the Edwardsville and Alton areas.
In his spare time Dr. Brickman enjoys spending time with his wife and two boys, playing golf, volleyball, racquetball and taking in as many sporting events as possible with special emphasis on Illinois and Oklahoma basketball and football.